In this session, we will discuss the connection between biotechnology and biodiversity.  Hence, we will open the debate regarding knowledge related to this relation. The biotechnology field offers useful tools to identify, classify and preserve the biological heritage represented by biodiversity.
In this session, we will also address topics related to the application of biotechnological tools for the preservation of agricultural resources, tissues culture, biotic and abiotic stress-resistance, genetic engineering, bioinformatics, biofortification and genetically modified organisms (GMO'S). 
Within this context, we will also examine the relationship between biotechnology and the environment with its eventual repercussion on the alterations of in the nature and human health.
This session will include two forums. The first of these will consider the biosecurity of genetically modified organisms (GMO'S).  The second one will cover the production and improvement of rice in the region.
Some relevant themes that will be examined in this session are:
Forest biotechnology

In vitro cell and tissue cultures, as well as cryoconservation.

The integration of bioinformatics and Omic technologies for the genetic improvement.

The identification and application of gene resistance against abiotic stress and its characterization through genetic engineering.

The biodiversity in Ecuador.
---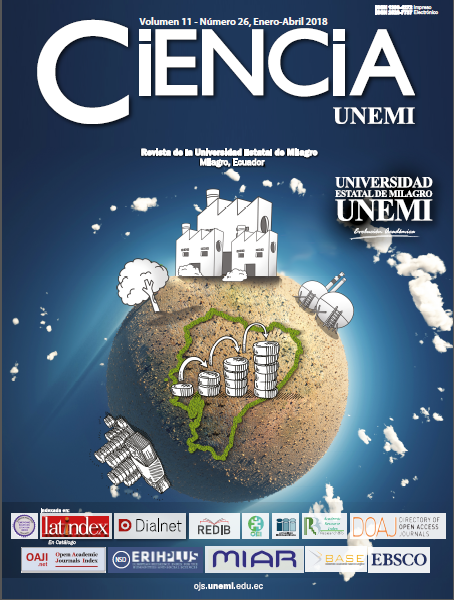 Once the Congress has finished, works in extenso (poster or oral presentation) presented in the Session on Biotechnology, Biodiversity, and Environmental Impact, will have the opportunity to be included in a special edition of the indexed journal UNEMI (print ISSN: 1390-4272; electronic ISSN:2528-7737), after the proper pair review process.
For more information about this journal please visit the link: http://ojs.unemi.edu.ec/index.php/cienciaunemi
---