The International Congress of Biotechnology and Biodiversity is one of the major scientific events in Ecuador that brings together professionals, teachers, researchers and students from the following sectors:
Cocoa,

Banana,

Rice,

Applied biotechnology,

Organic fertilizers,

Phyto-drugs,

Research centers of biological and related sciences,

Universities.
That is why this year the CIBB2018 offers a wide range of sponsorships that allow your company or institution to advertise in this great macro event.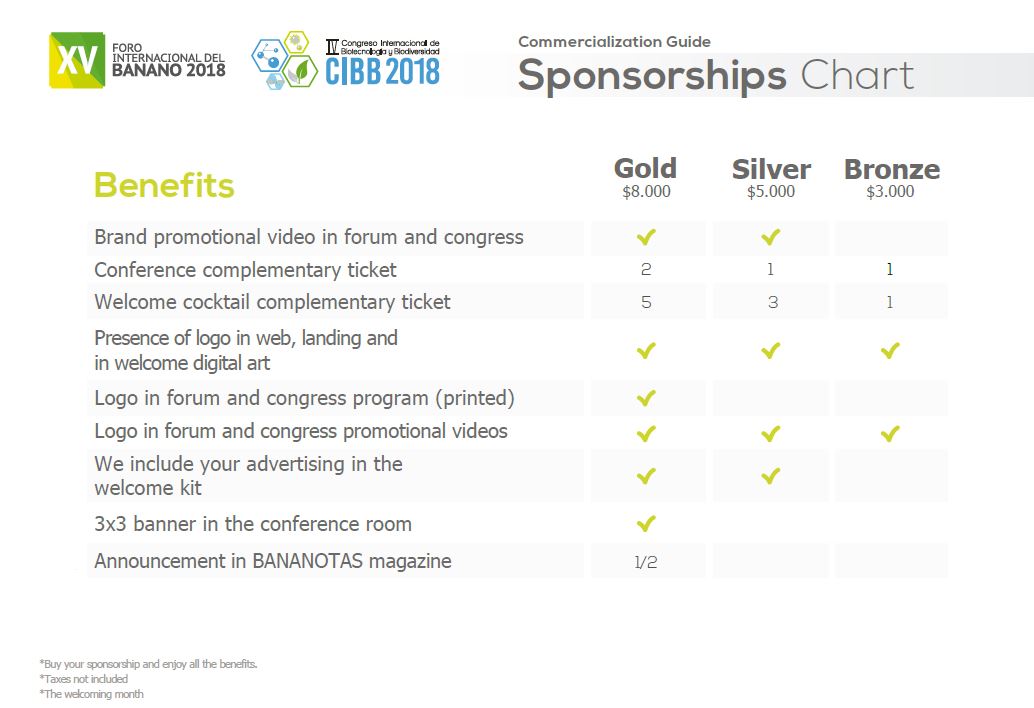 For more information please download the sponsorships guide.