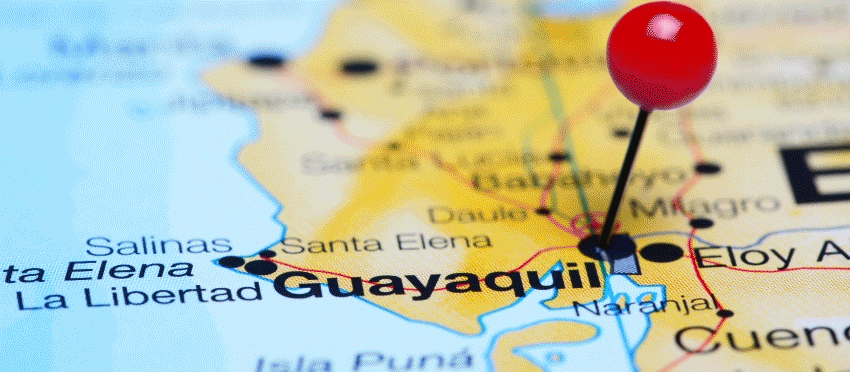 Traditional and bohemian neighborhood of the city. Its single street is the Pompillo Numa Llona. Some houses stand by the people who lived there, as Antonio Neumane, author of the music of the National Anthem, Che Guevara, etc. Currently, these homes are art galleries, bars and restaurants with a varied offer.
This is where the city of Guayaquil born and where defended and rose through Fort San Carlos. Today, as you climb, the neighborhood, the 444 steps of the stairs Diego Noboa you can visit restaurants, craft shops and reach the Mirador del lighthouse to enjoy a 360-degree city.
One of the icons of the city as recalls the interview of Guayaquil meeting that took Simon Bolivar and Jose de San Martin on July 26, 1822 to define the fate of the province of Peru and the Free Province of Guayaquil.
---
Palace of the Governorate
---
This place runs since 1779, the current building was a work of the General Building Society and opened in 1924. This building is open for tours Monday to Friday from 09h00 to 17h00. Soon will run University of the Arts.
Located in the Guayas River 800 meters from Guayaquil. It is a RAMSAR site (wetland of international status) and was declared a protected area in 2010. In 1829 Simon Bolivar was there recovering from an illness.
---
Church and Plaza of San Francisco
---
Church construction began in 1931 and ended in 1960. Today next to the temple there is a artisan craft market. Until this plaza in January 25, 1912 Pedro J. Montero was dragged to burn, who was unconditional friend of Eloy Alfaro. This plaza is enjoyed by thousands of guayaquileños who sit on their benches to give food to pigeons or shelter from the intense sun.
Source: www.ecuador.travel/en/ecuador